Aviation Public Health Protocols
Aviation Public Health Protocols
Certification of Compliance Scheme
Certification of Compliance Scheme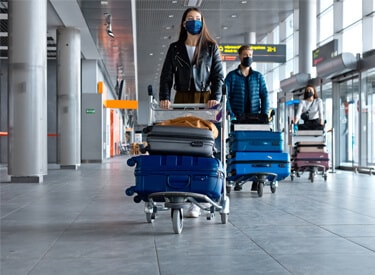 About the Aviation Public Health Protocols - Certification of Compliance Scheme
Developed in response to the global COVID-19 pandemic, BSI has launched the new Aviation Public Health Protocols - Certification of Compliance Scheme to help enable aviation organizations to rebuild confidence in air travel, and to drive resilience and sustainability for the sector via the independent certification of compliance against global industry guidelines and standards for public health. The scheme provides airports, ground handlers, commercial airlines and cargo airlines with a best practice approach to mitigating public health risks, helping build trust that facilities and infrastructure meet global guidelines.
What are the benefits?
In the current climate, aviation organizations need to adapt quickly, adopt new working practices and address new regulations and guidelines whilst ensuring they are trusted to protect people and provide a healthy and safe environment for the benefit of employees and customers alike.
This scheme can help address these challenges by;
Helping build trust with passengers
Rebuilding confidence in air travel
Supporting organizations to be more resilient and sustainable
Which guidelines can be assessed?
In order to achieve certification, airports, ground handlers, commercial airline and cargo airlines can be independently certified by BSI against one of the following guidelines / standards: