BRCGS Global Standards
BRCGS Global Standards
Assessing food safety worldwide, this standard was designed to help with legal obligations and to ensure the delivery of safe food
Assessing food safety worldwide, this standard was designed to help with legal obligations and to ensure the delivery of safe food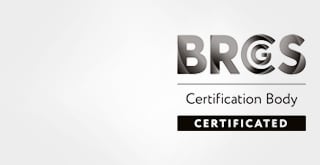 BRCGS Global Standards
Using the experience and diligence that earned us our BRCGS (Brand Reputation Compliance Global Standards) accreditation, BSI has helped organizations around the world achieve the benefits of BRCGS standards which include:
Reduced product recalls, complaints and rejected products
Recognized by many retailers around the world, reducing the burden of multiple audits
Increases customer confidence, opening new market opportunities
BSI provide global certification and training services to popular BRCGS schemes including BRCGS Food Safety, BRCGS Packaging and Packaging Materials, BRCGS Agents and Brokers and BRCGS Storage and Distribution Standards.
For information on how to plan for or book a BRCGS audit, BRCGS audit dates currently available, or if you have questions relating to BRCGS audit grading etcetera ask our experts.
Why BSI?
BSI believes the world should be supplied safe, high-quality food. We offer a broad range of food safety certification and risk management services.
BSI can conduct integrated audits for a wide range of food safety standards across the entire food and beverage supply chain – including GFSI-recognized food safety standards.
---