Custonomy granted ISO/IEC 27001:2013 Information Security Certification
24 Oct 2022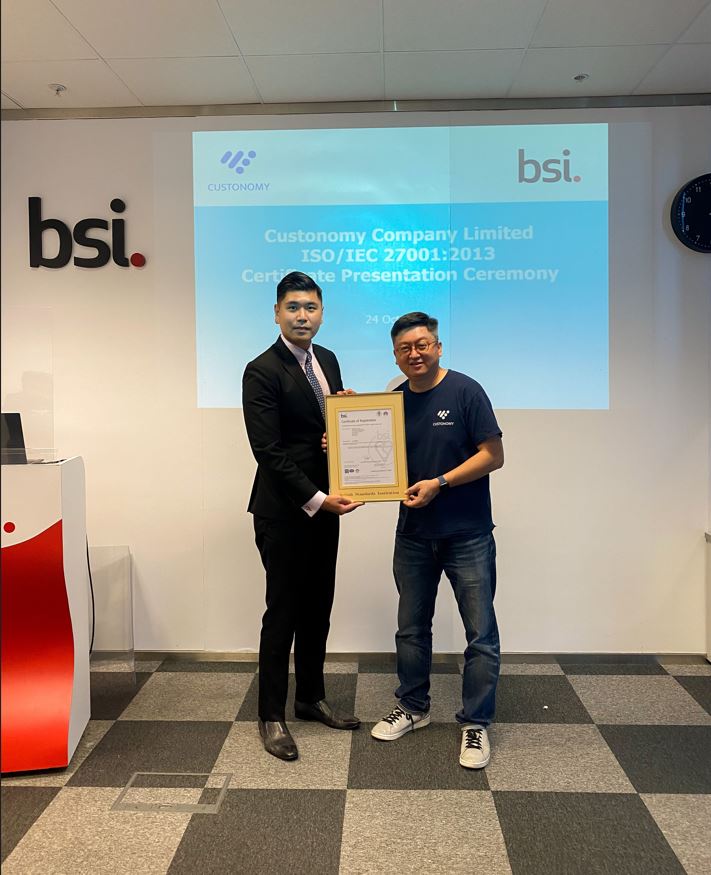 Mr. Keith Hung, CEO & Co-founder of Custonomy, received the ISO/IEC 27001 certificate from Mr Raymond Lui, Director, Enterprise Solution & Marketing of BSI Hong Kong in BSI HK office.
Custonomy has been awarded the prestigious and much sought-after British Standards Institution ISO/IEC 27001 Information Security Management. This internationally recognised certification helps organisations to manage and protect their information assets to ensure they remain secure and safe.
As an enterprise crypto-wallet technology provider, Custonomy understands the importance of customer data protection. Protecting their client records and commercially sensitive information is critical to business's success. Clients can be confident in doing business with Custonomy because ISO/IEC 27001 enables them to be robust in managing information security and building resilience.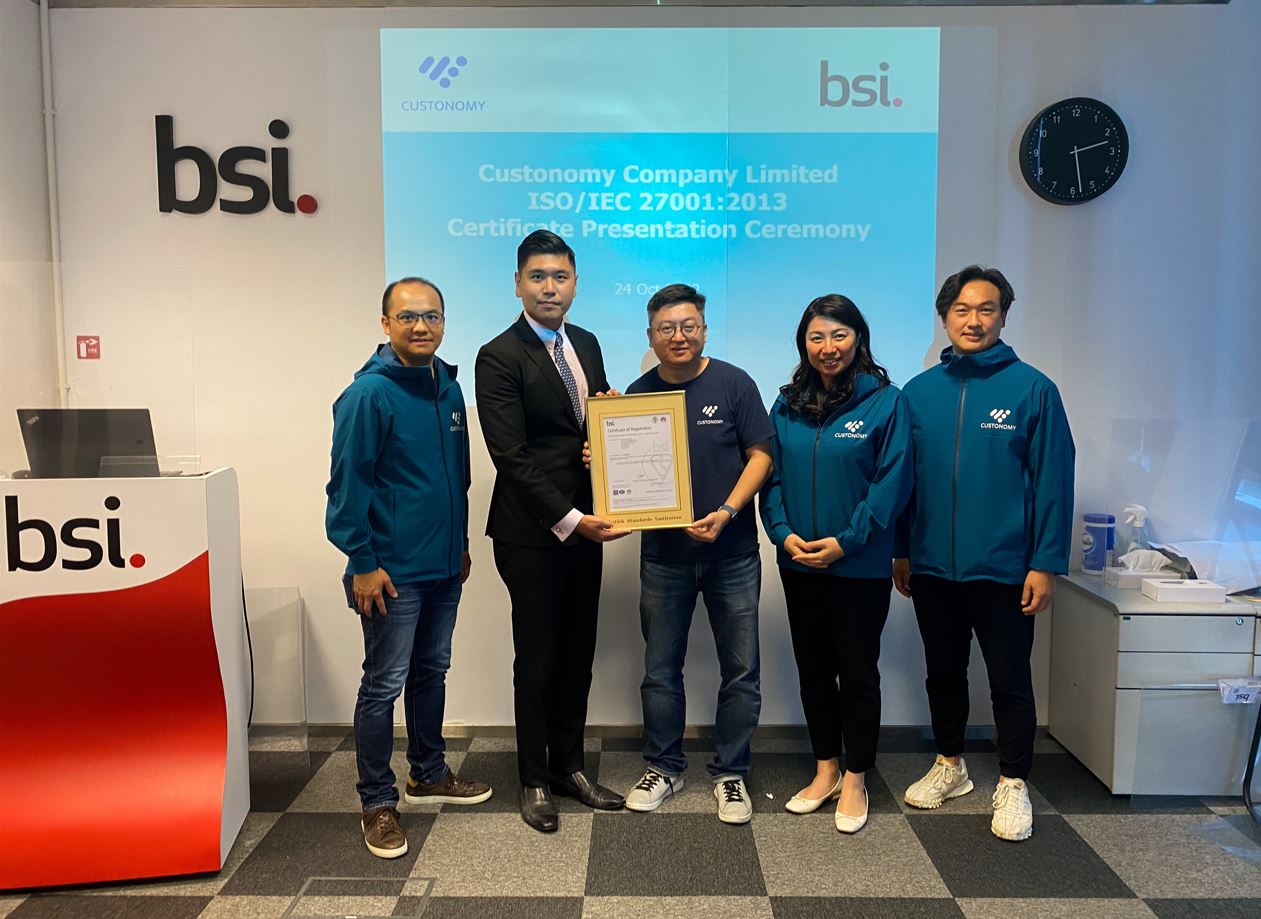 By attaining the ISO/IEC 27001, this ensure that Custonomy is protecting personal records and sensitive information, reducing business risk, and protecting business and reputation.
What is ISO/IEC 27001?
ISO/IEC 27001 is a robust framework that helps you protect information such as financial data, intellectual property or sensitive customer information. It helps you identify risks and puts in place security measures that are right for your business so that you can manage or reduce risks to your information. It helps you continually review and refine how you do this, not only for today but also for the future. That's how ISO/IEC 27001 protects your business and reputation and adds value.
Know more about ISO 27001: https://bit.ly/3cbTNQi
About Custonomy
Custonomy was founded by a group of cryptographic, digital customer experience and enterprise solution experts. We are focused on applying cryptographic technologies to blockchain security. Custonomy offers a groundbreaking enterprise key management solution which is not only improving the enterprise digital asset security with granular access control mathematically built in, it also enables enterprises to innovate with value-added customer services and keep pace with rapid technical changes.
To learn more about the ISO 27001 certification, please feel free to contact us at hk@bsigroup.com or +852 3149 3324.