Baker Tilly Hong Kong granted ISO/IEC 27001:2013 Information Security Certification
July 2022
Miss Cynthia Lo, the Managing Director of Baker Tilly Hong Kong, received the ISO/IEC 27001 certificate from Mr Raymond Lui, Director, Enterprise Solution & Marketing of BSI Hong Kong.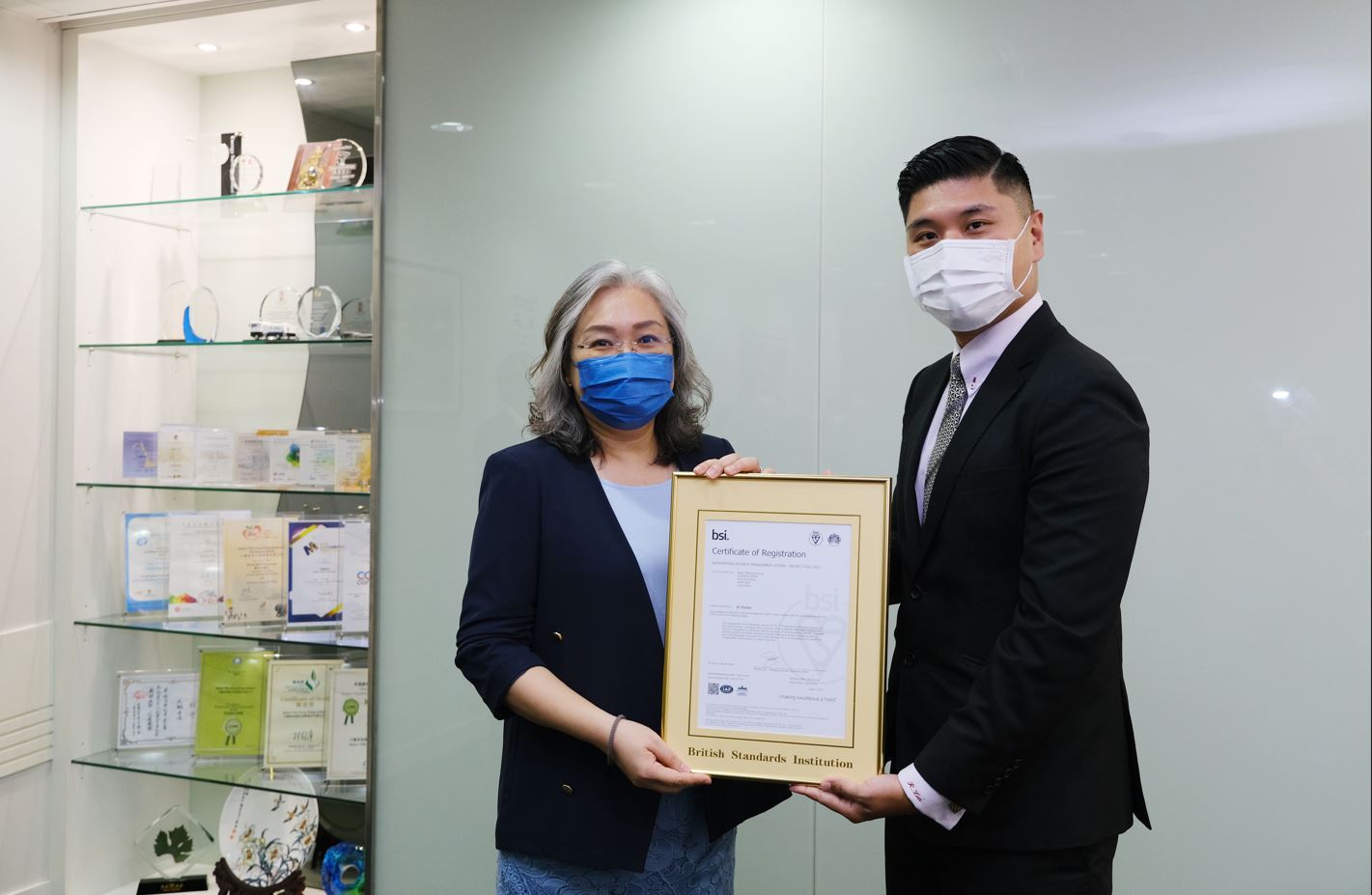 Following the successful completion of the relevant certification audit, Baker Tilly has been awarded the ISO/IEC 27001:2013 Information Security Certification. This ensures that their data will always be processed professionally and in compliance with the highest information security standards. In addition, they have adopted security measures for the IT infrastructure, Operations, Systems, and Data Center facilities to enable the protection of confidential information received from their clients and third parties, working papers as well as deliverables during the process of their provision of Accounting Services, Corporate Services, and HR Consultation & Business Process Outsourcing services to the clients.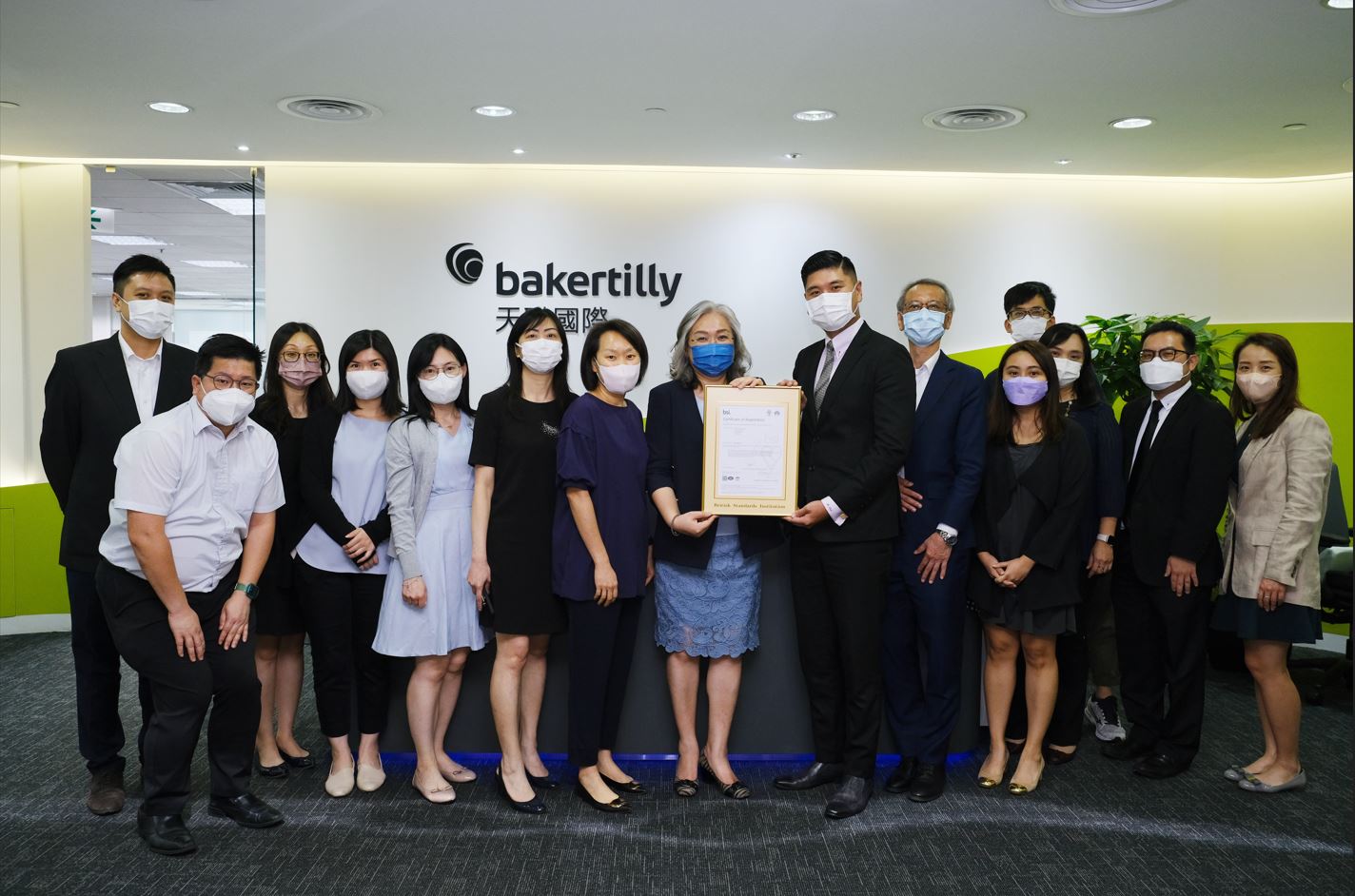 What is ISO/IEC 27001?
ISO/IEC 27001 is a robust framework that helps you protect information such as financial data, intellectual property or sensitive customer information. It helps you identify risks and puts in place security measures that are right for your business so that you can manage or reduce risks to your information. It helps you continually review and refine how you do this, not only for today but also for the future. That's how ISO/IEC 27001 protects your business and reputation and adds value.

Know more about ISO 27001: https://bit.ly/3cbTNQi
About Baker Tilly
Baker Tilly is one of Hong Kong's leading firms of certified public accountants and business advisors. We are also delighted to be an independent member of Baker Tilly International, one of the world's leading networks of independent accounting and business advisory firms.
To learn more about the ISO 27001 certification, please feel free to contact us at hk@bsigroup.com or +852 3149 3324.