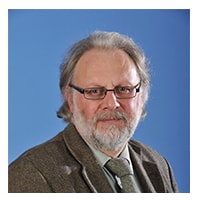 Specialist subjects
Medical Device Directive 93/42/EEC
Medical Device Regulation 2017/745
ISO 13485
ISO 14001
ISO 14971
ISO 9001
IEC 60601-1
Andrew is a Tutor for BSI's UK Training department, specialising in Medical Devices. He has wide experience of working with medical devices in clinical, industrial and regulatory capacities. Andrew has a particular expertise in diagnostic ultrasound and endoscopy. Andrew has been involved with EU medical device regulations since the inception of the Medical Device Directive in 1992.
Andrew joined the BSI Training Department following a career as a self-employed Consultant working with Medical Device Trade Associations at both UK and EU level. Andrew has sat on a number of Standards Technical Committees' including CEN-CLC/TC3 and BSI CH/210, CH/62 and CH/100. Andrew is a New Approach Consultant responsible for assessing standards for suitability to provide a 'Presumption of Conformity' to EU legislation.
In addition to EU medical device legislation Andrew has extensive working knowledge of various ISO management system standards, including ISO 13485, ISO 14001 and ISO 9001.
Work experience highlights
BSI Management Systems Tutor
Self Employed Consultant working for both UK and EU trade associations on the development of EU medical device legislation and supporting standards
New Approach Consultant assessing Standards for suitability to give a 'Presumption of Conformity' to Legislation
Career experience
40 Years working with medical devices in clinical, engineering and regulatory capacities
Industry knowledge
Electronic Engineering (Medical Devices)
Risk Management
Medical Device Regulatory Compliance
Quality Management
Environmental Management
Diagnostic Ultrasound
Endoscopy