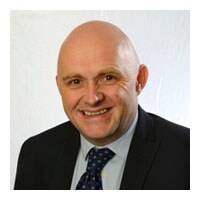 Specialist subjects
Background experience
Mike specializes in information security, business continuity and quality management systems. He has extensive security experience and has been a regular speaker at international conferences on information security in the defence sector. Mike has worked closely with the Ministry of Defence (MoD) providing an information security awareness programme, as well as writing a paper on the role of social networking and operational security in the armed forces.
Career experience
Prior to becoming a BSI tutor, Mike spent over 20 years in the Royal Navy in a variety of information security roles. He has worked for them and the MoD on information assurance and business continuity management projects. Mike has been part of and led the MoD technical support teams auditing both classified and non-classified systems, ensuring compliance to ISO/IEC 27001 and HMG Security Policy Framework.
Qualifications and professional membership
Mike has a vocational degree in leadership and management and is a certified information security manager with ISACA as well as a qualified Ethical Computer Hacker and Computer Hacking Forensic Investigator.