BSI Knowledge Centre's Member Enquiry service
BSI Knowledge Centre's Member Enquiry service
from the BSI Knowledge Centre, part of BSI's dedicated Research and Intelligence team
from the BSI Knowledge Centre, part of BSI's dedicated Research and Intelligence team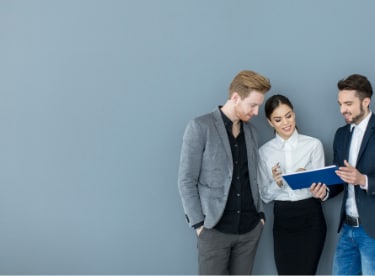 Let us do the hard work for you
As a BSI Member, you can draw on our vast bank of knowledge that comes from over 100 years of experience.
Our Member Enquiry Service provides clear, accurate information that helps you use standards to excel. When you need information on standards, but don't have the time or resources to search for it, you can simply put our team to work for you.
"Worth the BSI Membership fee alone" – service user
You'll get access to our team of professional, helpful and friendly researchers that are here to save you hours of time and effort.
Whatever your question, they'll find you the right answer fast – giving you confidence in your work and helping you make informed decisions.
What we can help you with
Our researchers not only help you to be accurate; they also enable you to use standards more effectively and navigate complex topics and subjects.
Get in touch whenever you need to:
Find out if there's a standard for a particular topic

Know what a standard includes and whether it's relevant to your needs

Identify any changes to standards so you know you're up to speed

View a standard before you buy it in our Members' Reading Room

Track down foreign standards to help you with imports, exports and also tap into new markets worldwide

Discover any withdrawn standards - our researchers will undergo retrospective work to determine which standards applied at the time and look at the history of standards within a specific sector

Coming soon: Trade Advisory Info Services
Take a look at some of our exclusive member content