Organizational Resilience
Organizational Resilience
Organizational Resilience Index Report 2021 out now
Organizational Resilience Index Report 2021 out now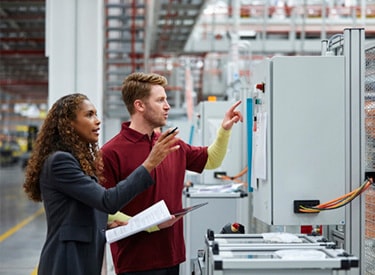 What is organizational resilience?
Organizational resilience is defined by our standard BS 65000 as: "the ability of an organization to anticipate, prepare for, respond and adapt to incremental change and sudden disruptions in order to survive and prosper".
It reaches beyond risk management towards a more holistic view of business health and success. A resilient organization is one that not merely survives over the long term, but also thrives - ready for the future.
BSI empowers our clients to become ready for what's next. By shaping, sharing and embedding industry best practice, BSI improves organizations' resilience by providing tools and techniques so they are equipped to meet the challenges of today and tomorrow.
How resilient is your organization?
To help our clients become more resilient, BSI has developed a framework that measures organizational resilience across 16 elements in four categories (Leadership, People, Process and Product).
Our benchmarking tool enables senior executives to develop personal insight into the resilience of their own organizations and compare this relative performance with similar organizations in their sectors and geographies.


What a resilient organization looks like and how it benefits
A resilient organization will demonstrate key traits in the way that it operates: adaptable with agile leadership that governs robustly.
A resilient organization will benefit from:
Strategic adaptability – giving them the ability to handle changing circumstances successfully, even if this means moving away from their core business.
Agile leadership – allowing them to take measured risks with confidence and respond quickly and appropriately to both opportunity and threat.
Robust governance –demonstrating accountability across organizational structures, based upon a culture of trust, transparency and innovation, ensuring they remain true to their vision and values.
Essential elements and domains of Organizational Resilience
The three essential elements of Organizational Resilience:
Product excellence
Process reliability
People behaviours
Three functional domains of Organizational Resilience which help to unlock the potential of within their organizations:
Operational resilience
Supply chain resilience
Information resilience