Marketing and labelling safe, nutritious food and drink in 2021 webinar
Marketing and labelling safe, nutritious food and drink in 2021 webinar
Access the on-demand webinar
Access the on-demand webinar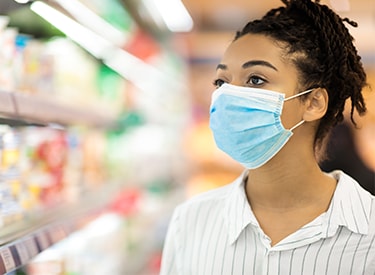 BSI are proud to present this webinar in partnership with:
In this special 4-panellist webinar hosted by BSI in partnership with FSA (Food Standards Agency) and FDF (Food and Drink Federation) discover some of the fundamental items to consider when marketing, advertising and labelling safe, nutritious food and drink in 2021.
FDF- Discover how the latest UK obesity strategy and policies are likely to impact food and drink manufacturers, with a particular focus on the Government's promotional and advertising restrictions for food and drinks high in fat, sugars, and salt.
FSA - Following the implementation of 'Natasha's Law', food labelling requirements for prepacked for direct sale food (also known as PPDS food) will change from 1 October 2021 in England, Wales, and Northern Ireland. The FSA's expert Arvind Thandi will give an overview of:
What allergen labelling for prepacked for direct sale food (PPDS) is
Who does it affect (including scenarios people may have not considered)
PPDS considerations for manufacturers/ wholesale
What people need to do and where they can locate help materials and guidance
BSI - Find out how independent marks of trust are assuring customers of the hygiene of restaurants and hotels, as well as the traceability, purity, and origin of raw ingredients. Also discover how robust food safety management can be applied in catering and hospitality settings, as well as in production and manufacturing.