Are your medical garments protecting the wearer?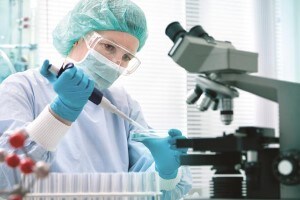 Compliance of protective garments with the Medical Devices Directive (MDD) 93/42/EEC or the Personal Protective Equipment (PPE) Directive 89/686/EEC was a choice between the two when the Directives first came into force. You would normally pick which one to comply with, based on the garments primary use. This changed completely when the MDD was amended in 2007 (2007/47/EC). Protective garments that you could consider as medical devices, became PPE as well.
'Where a device is intended by the manufacturer to be used in accordance with both the provisions on personal protective equipment in Council Directive 89/686/EEC and this Directive, the relevant basic health and safety requirements of Directive 89/686/EEC shall also be fulfilled.'
This came into effect from 21 March 2010, but there are still products being sold for protection that do not meet both requirements.
As a manufacturer you need to be aware of this requirement to legally sell your protective garments in countries requiring the CE mark.
If your protective garments claim to protect the wearer from hazards, they will be PPE regardless of their medical use. This applies equally to full suits and garments that only protect part of the body (PB), such as aprons, gowns, etc.
A typical standard used for garments that are medical devices is EN 13795:2011+A1:2013, Surgical drapes, gowns and clean air suits, used as medical devices for patients, clinical staff and equipment, but this standard clearly states in Annex ZA it '…does not provide presumption of conformity for the PPE Directive'
EN 14126:2003 Protective clothing against infective agents is a harmonised standard for the PPE Directive (and the new PPE Regulation (EU) 2016/425), and can be combined with other garment standards to meet the requirements of the PPE Directive or Regulation.
For more details on how medical protective clothing can meet the requirements of both the MDD and the PPE Directive, you can download a copy of our new technical guide.
Author: Graham Clements, Certification Manager - PPE Certification