Can you spot the 10 modern BSI Kitemark™ approved products and services hidden in this Victorian street scene?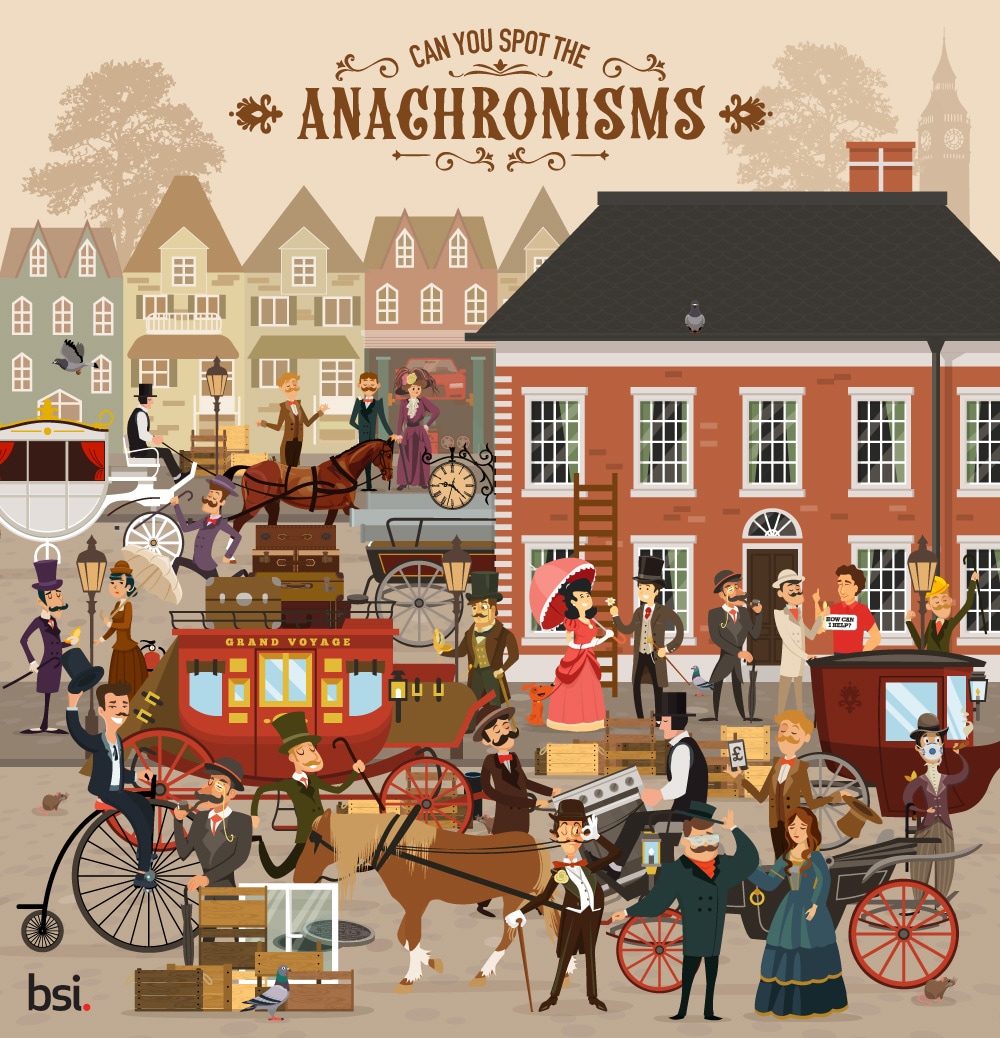 The puzzle was created by the British Standards Institution, to celebrate 115 years of its famous BSI Kitemark ™ which today continues to serve as a mark of quality and reliability.
Having first appeared on tramway rails in 1903, today the BSI Kitemark™ can be seen on hundreds of different products and services from manhole covers to smoke alarms; security locks to fire extinguishers; and windows and doors to riding helmets.
Natasha Bambridge, UK Product Certification Director from BSI comments:
"The BSI Kitemark is a highly recognized mark of quality which consumers know they can trust. 8 in 10 of us recognise the importance of British Standards, and 59% look out for the BSI Kitemark as a mark of quality for products and services from sofas to customer services."
-ENDS-