BSI Connect Plus
BSI Connect Plus
Manage all your audits, findings and actions in one place
Manage all your audits, findings and actions in one place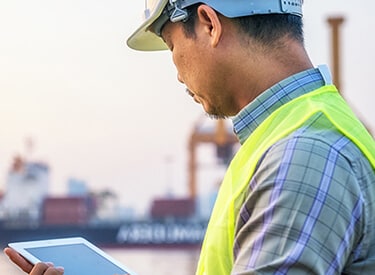 What is BSI Connect Plus?
BSI Connect Plus is your ready-to-use solution for managing all your audits, findings and actions in one place. It has powerful dashboards and reporting that enables you to gain insight and drive performance improvement.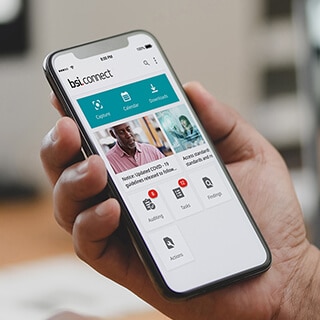 How BSI Connect Plus can help you
BSI Connect Plus is the ideal tool to get more out of your management systems and audit programmes.
With its built-in data collection and management tools, BSI Connect Plus allows you to create and conduct your own audits and schedules. It has the flexibility to use preloaded audit templates or create your own.
Complemented by the BSI Connect App, your teams can collect audit findings on the go, providing richer data, increased visibility, and more efficient management of actions.
For BSI certification clients, you can overlay your own audit data with your BSI audit results, for greater insight to spot important opportunities.
BSI Connect Plus is a powerful tool that empowers individuals and organizations to build resilience and improve their performance.
Client experience
PERSONALIZED VIEWS WITH YOUR DATA AND BSI'S DATA

READY-TO-USE AUDIT CHECKLISTS