ISO 20252 Market and Social Research
ISO 20252 Market and Social Research
Increase your business growth with ISO 20252 Market and Social Research
Increase your business growth with ISO 20252 Market and Social Research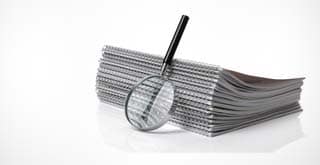 ISO 20252 Market and Social Research

The Australian Market & Social Research Standard (ISO 20252) sets out requirements for a quality management system and requires senior management to be responsible for quality of client service and continual improvement. The standard covers the management and delivery of research from the executive elements such as research proposals, designing questionnaires and discussion guides, sampling and data processing, and archiving documents.
The standard makes provision for quantitative and qualitative research, including self-completion and observational data collection, both online and offline. Good data management and processing practice is also defined through coding, analysis, document retention and security (in accordance with the Data Protection Act), plus guidance on the recruitment and training of fieldworkers.
ISO 20252 will be of particular relevance to market and social research agencies and their clients where consistent and reliable delivery of quality services is essential. It also provides guidance for those conducting, commissioning or buying market or social research and assurance that local requirements are being met.
What are the benefits of ISO 20252 Market and Social Research?
The benefits of ISO 20252 Market and Social Research include:
Enhances the management of risk
Increases efficiency and productivity
Improves product and service quality
Improves buyer confidence
Increases loyalty and satisfaction
Is a model to reflect the professionalism of your organization
Assists in the protection of respondent privacy
Becomes a training platform for new employees
Fosters a culture of quality/continuous improvement
Confirms your organisation's commitment to quality assured processes internationally
Increases opportunities for international business
Brings professionalism to our industry
---
Market and social research continues to flourish if quality levels are maintained and improved:
Buyers and users of market and social research understand the quality management systems and have the confidence to ask for them when buying research
Participants in market and social research know that researchers are committed to protecting their interests
AMSRO helps members gain and maintain ISO standards, offering:
Support documentation
Online training sessions
Services and support