Drinking Water Scheme Victoria
Drinking Water Scheme Victoria
Comply with regulations around safe, quality drinking water
Comply with regulations around safe, quality drinking water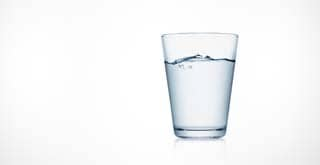 Drinking Water Scheme Victoria
The Safe Drinking Water Act 2003, came into effect on 1 July 2004, and is the first Act in Victoria to deal specifically with the regulation of drinking water supplies. Prior to this, the quality of drinking water was regulated through the Health Act 1958, the Health (Quality of Drinking Water) Regulations 2002, the Food Act 1984, and contractual and licence deeds between water businesses and the Department of Sustainability and Environment (DSE). The Drinking Water Regulatory Section, which has responsibility for the implementation and oversight of the Safe Drinking Water Act, is part of the Department of Human Services Victoria.
The Drinking Water Regulatory Section will work with the:
Victorian water industry
Other units within the Department of Human Services
Key stakeholders
Other government departments to deliver the regulatory objectives of the Act

What is drinking water?
The Act defines drinking water as:
Water that is intended for human consumption or for purposes connected with human consumption, such as the preparation of food or the making of ice for consumption or for the preservation of unpackaged food, whether or not the water is used for other purposes.
The definition of drinking water under the Act therefore relates to the intended purpose of the water supply, rather than to its quality or suitability for drinking.

Update:

The Victorian Department of Health has commissioned a fourth round of regulatory water audits pursuant to the Safe Drinking Water Act 2003 and the Safe Drinking Water Regulations 2005. This fourth round of audits is to take place between September 2013 until the end of April 2014.

All water suppliers who supply drinking water must be compliant to the specified standards, based on the key guideline values in the "Australian Drinking Water Guidelines". The Safe Drinking Water Act 2003 also requires water suppliers and water storage managers to prepare, implement and review risk management plans.

With a long and distinguishing role in providing third-party accreditation and certification services in the water industry, BSI has the relevant capabilities to assist your organization with the third party auditing process.
Why choose us?
BSI (British Standards Institution) is the business standards company that equips businesses with the necessary solutions to turn standards of best practice into habits of excellence. Formed in 1901, BSI was the world's first National Standards Body and a founding member of the International Organization for Standardization (ISO). Over a century later it continues to facilitate business improvement across the globe by helping its clients drive performance, manage risk and grow sustainably through the adoption of international management systems standards, many of which BSI originated. Renowned for its marks of excellence including the consumer recognized BSI Kitemark™, BSI's influence spans multiple sectors including aerospace, automotive, built environment, food, healthcare and ICT. With over 84,000 clients in 193 countries, BSI is an organization whose standards inspire excellence across the globe.
Our clients choose us:
For our unique client management structure
For our expertise
For our integrity
Because we are performance minded
For our expert assessors